Outpatient Clinics & Consultations hours
Time
Contact

General outpatient clinic

From 01.01.2018 on
you will need a transfer form
to our outpatient clinic.

By appointment

Phone +49 89 4140 2390
E-Mail(link sends e-mail)

Consultation hour for foreign patients

By appointment

Secretariat: Frau Käser
Phone +49 89 4140 2371

Secretariat: Frau Himmelstoß
Phone +49 89 4140 2370

Allergy consultation hour

Contact person:
PD Dr. med. A. Chaker,
S. Kotz

By appointment

Wednesday
8.00 a.m. – 3.00 p.m.

Secretariat: Frau Hartmann
Phone +49 89 4140 6969


E-Mail

(link sends e-mail)

Angioedema consultation hour

Contact person:
Dr. med. Susanne Trainotti

Dr. med. Eva-Vanessa Ebert

By appointment

Friday
8.00 a.m. – 12.00 a.m.

Phone +49 89 4140 2390


E-Mail

(link sends e-mail)

Autoimmune consultation hour

Contact person:
PD Dr. med. B. Hofauer

By appointment
Secretariat: Frau Himmelstoß
Phone +49 89 4140 2370

Consultation hour for implantable
hearing aids & Cochlear Implants
(Comprehensive ear & hearing center,
Ismaninger Str. 33)

Contact person:
Prof. Dr. med. H. P. Niedermeyer
PD Dr. med. M. Wirth

By appointment

Wednesday
8.30 a.m. – 3.30 p.m.

Phone +49 89 4140 9090


E-Mail

(link sends e-mail)

Hypoglossus consultation hour

(hypoglossal nerve stimulator)

Contact person:
Prof. Dr. med. Clemens Heiser

Nach Terminvereinbarung

Wednesday

11.00 a.m. – 3.00 p.m.

Secretariat: Frau Hagen
Phone +49 89 4140 2692
E-Mail(link sends e-mail)

Ear consultation hour

Contact person:
Prof. Dr. med. H. P. Niedermeyer
PD Dr. med. M. Wirth

By appointment

Tuesday
11.00 a.m. – 1.00 p.m.

Phone +49 89 4140 2390


E-Mail

(link sends e-mail)

Pediatric audiology consultation hour
(Comprehensive ear & hearing center,
Ismaninger Str. 33)

Contact person:
Prof. Dr. med. H. P. Niedermeyer
PD Dr. med. M. Wirth

By appointment
Phone +49 89 4140 9090

Facial plastic surgery consultation hour

Contact person:
PD Dr. med. K. Stork

By appointment

Thursday afternoon

Phone +49 89 4140 2390


E-Mail

(link sends e-mail)

Sleep consultation hour

Contact person:
Prof. Dr. med. C. Heiser

By appointment

Tuesday
8.00 a.m. – 3.00 p.m.

Secretariat: Frau Hagen
Phone +49 89 4140 2692


E-Mail

(link sends e-mail)

Thyroid and parathyroid consultation hour

Contact person:
PD Dr. med. A. Pickhard
Fr. Dr. med. M. Wirth

By appointment
in general outpatient clinic
Phone +49 89 4140 2390

Dizziness consultation hour

Contact person:
Prof. Dr. med. H. P. Niedermeyer,
Dr. med. S. Holzapfel

By appointment

Thursday afternoon

Phone +49 89 4140 2390


E-Mail

(link sends e-mail)

Tumor consultation hour

Contact person:
PD Dr. med. A. Pickhard
PD Dr. med. M. Wirth
PD Dr. med. B. Hofauer

By appointment
in general outpatient clinic
Phone +49 89 4140 2390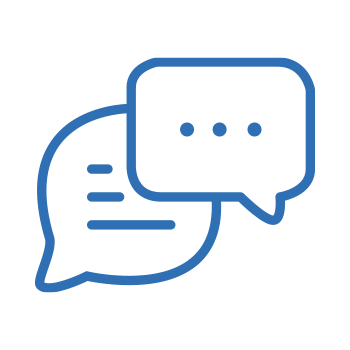 COVID-Infotafel

Dear patients,
the Corona Pandemic poses major challenges for us and our healthcare system.
Nevertheless, we are doing our best to continue to be there for you during this time.
We are now facing the challenge of accepting the corona pandemic as a new normality, the management of which will keep us busy for quite some time. A great deal of uncertainty among patients has led to patients sometimes receiving adequate therapy late or possibly not at all. In many contacts with colleagues in private practice, we are informed of the uncertainty as to the extent to which the clinic is currently ready to provide patient care.
The care of COVID-19 patients at the Klinikum rechts der Isar is organized in separate areas that have been specially created for this purpose. In addition, as a university hospital we naturally ensure the care of all non-COVID-19 patients* who require treatment.
For acute emergencies or patients with head and neck tumors, who cannot be treated by our resident colleagues or the emergency service of the Kassenärztliche Vereinigung (phone 116 117), we are of course on call 24 hours a day as usual.
In case of urgent examinations/treatments that cannot be postponed from your point of view or from the point of view of the treating office-based colleague, please contact our ENT outpatient clinic (phone +49 89 4140 2390 or +49 89 4140 2392) to make an appointment quickly
Dear patients, in this difficult time for all of us, we ask for your understanding and hope to be there for you again as soon as possible.
Stay healthy!

With best regards
Your Prof. Dr. med. Barbara Wollenberg
Director of the clinic